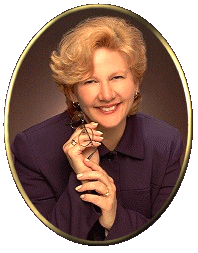 Slip under the covers with
Sylvie Kaye
Please be advised this website is not intended for readers under the age of 18..
Lili Marlene is hell-bent to get out of Wayback. To anyplace where sports, music, and culture don't center around cows or rodeos. Two things stand in her way, the down payment on a new business and Luc Fremont, the mayor of Wayback.
Luc has two birthday wishes. To stay aboard the meanest bull at the Wayback Rodeo for eight seconds and to make it with Lili. One of many generations of Wayback mayors, Luc loves the town, his homestead, and, to his exasperation, Lili. She won't commit to stay and a mayor doesn't live elsewhere.
WRONG SIDE OF LOVE copyright Sylvie Kaye
They played toss games, the money going to the school fund. They ate and drank, the profits also going to the school fund. And they danced. Under the stars on the outdoor planks set up for the festivities.
She snuggled against Luc's tall, athletic body and closed her eyes and let herself go. She let money and work worries slip away. The only thing in her world at the moment was the sexy man holding her in his arms and the music they swayed to.
His jaw nestled her temple. His hand rested on the cleft of her butt, its heat radiating through the denim of her jeans, sending sizzling urges clear through to her core.
She was aware of his every heartbeat and breath, his every nerve and muscle as their bodies moved in sync, slow and natural.
"Hmm. You smell great, tonight. What's that called?"
"Soap." She grinned up at him. "No, it's really called, Lilies. Kind of appropriate, don't you think?"
"I like it. I'd like to see you wearing it and nothing else," he whispered. "I've dreamed of your naked body."
"You have?" she said for something to say while she stared into his eyes.
"Uh-huh. Have you dreamed of me?" He winked. "Don't go shy on me," he teased, his voice bedroom low.
"I've given a thought or two about you in the buff. Running my hands over your muscles, licking your skin—"
"I get the point. No need to show everybody my rising interest when I walk off the floor."
She nudged her hips closer to his, cuddled his groin with her crotch. "Oh, you are hot for me, aren't you?" She purred into his ear so no one around them would hear.
She'd pretty much made up her mind that tonight was the night. She'd indulge her fancy and have her way with Luc. The hell with waiting. She needed some rollicking fun in her life now. And Luc was more than ready to rollick."What are you doing after the fireworks?"
"Whatever you want, beautiful."
She sucked in her lower lip about to make her proposal when something popped and the sky lit up."It's too early for the fireworks." She looked at the darkening sky and then at her wristwatch. The scheduled time was nine sharp. It was barely eight-thirty.
A loud murmur went through the crowd. People began running. A siren sounded.
Fallen Angel Review 5 Angels
"Mrs. Kaye creates a world that every girl can empathize with. Lili wants a bigger and better life than what she feels can be found in Wayback. Luc is the mayor in Wayback and has no idea how he can leave and end the generations of service his family has given. He feels tied to Wayback and doesn't want to break those bonds, but Lili is testing his resolve. She knows where she wants to be and is going. The relationship between Lili and Luc is ecstatic. Both are strong minded individuals and watching them work out their differences and come to a compromise is exciting! I will without doubt be looking for more books written by Mrs. Kaye!" Reviewed by: Kim N.
Long and Short Reviews
"Wrong Side of Love has several twist and turns that caught me off guard and added to the enjoyment of this novella. This romance story is guaranteed to heat up any cool fall night. Do yourself a favor and grab a copy! Review by Magnolia
Night Owl Romance says WRONG SIDE OF LOVE is a Keeper!!
Night Owl Romance gives WRONG SIDE OF LOVE a 4.5!!
"Are you looking for a Texan hunk to take a hold of your heart? Well, Sylvie Kaye has one that might just steal it. Wrong Side of Love is a fun rodeo romp set in the cute inviting town of Wayback, Texas. It has just enough heat to get you going and characters that could live off the pages. Oh, and don't forget Luc. He will have you searching for your own Texan and maybe even purchasing a house down south." Review by: Tamazon
eHarlequin Community
"I liked this story … there was an edge of suspense thrown in. This is my fifth visit to Wayback and I love coming back." Reviewed by: Christa