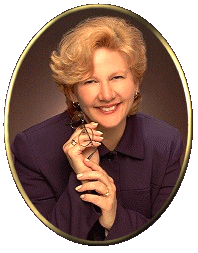 Slip under the covers with
Sylvie Kaye
Please be advised this website is not intended for readers under the age of 18..
Wild WaybackNights
Honky Tonk Hearts Series
Cowboys, cowboys and more cowboys…and the womenwho can tame their wild hearts!
Stop by The Lonesome Steer Honky Tonk! Can't miss it. A few miles outside Amarillo off historical Route 66, the large wood-paneled structure boasts a large neon star with a single flashing steer riding away from it!!
Lonely hearts seem to gravitate to the Lonesome Steer Honky Tonk. Owner and bartender, Gus Rankin, has seen his share of the wandering souls cross his bar and dance floor over the years—he'd even like to think he helped a few find true love along the way.
by Cindy Spencer Pape (Author) , Rita Thedford (Author) , Sylvie Kaye (Author) , Judith Rochelle (Author)
Hot Night At The Blue Bug Saloon ~ Her friends call her the Intimidator. All the fellas in Wayback, Texas are overwhelmed by her outrageous curves and sassy personality. But sexy as sin cowboy Nash Logan isn't afraid of anything. Eight seconds on a crazy-mad bull? No problem. Taming a bucking bronco? A snap. When Gina Ballew saunters up to him one night at the Blue Bug Saloon, he knows its going to take an easy hand to tame this sweet Texas lady. It's going to be a Hot Night at the Blue Bug Saloon.
Shadow Of The Hawk ~ Hawk Riley's life is in a downward spiral until his truck falls on him and he meets Maggie Devereaux. Maggie has problems of her own. Lots of them. A neighbor is out to destroy her. On the verge of losing her cutting horse ranch, she needs help to prepare for the Wayback Grand Rodeo, her make-it-or-break-it moment. Pursued by a red tailed hawk and haunted by a persistent nightmare, can Hawk help Maggie save Mercy Creek and in doing so save himself?
Wrong Side Of Love ~ Lili Marlene is hell-bent to get out of Wayback. To anyplace where sports, music, and culture don't center around cows or rodeos. Two things stand in her way, the down payment on a new business and Luc Fremont, the mayor of Wayback. Luc has two birthday wishes. To stay aboard the meanest bull at the Wayback Rodeo for eight seconds and to make it with Lili. One of many generations of Wayback mayors, Luc loves the town, his homestead, and, to his exasperation, Lili. She won't commit to stay and a mayor doesn't live elsewhere.
Drew Lawson left Wayback for the army a long time ago. Now he's back, a little older and a lot wiser, but the past still haunts him. Music teacher Annie Zykov had a crush on Drew when she was a kid, but what she feels for the man is something else entirely. With Annie's help, can Drew come to grips with his past and learn to face the future? Is love what it takes to bring him All the Way Back?
RT Book Review
"Who doesn't love a cowboy? Nobody, that's who! This set of four stories set in the small town of Wayback, Texas, is a good example of why. The heroes have hearts of gold and the breaks and bruises that go along with being a real cowboy." Reviewed By: Cindy Himler