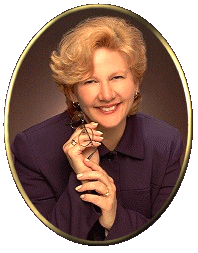 Slip under the covers with
Sylvie Kaye
Please be advised this website is not intended for readers under the age of 18..
Novella length
Lori Roberts often mistakes lust for love. A booty call might be just what she needs to keep her sexually satisfied. When her best friend since childhood, Nate Greene, offers to give her just what she needs, Lori accepts without hesitation. With no steady job or girlfriend, he definitely wasn't commitment material.
It was the perfect solution......until a mysterious summons jerks Nate from her bed and sends him running for the gun in his car. Lori suspects he may be more than he appears.
Will learning his secrets ruin not only their new arrangement but their friendship as well? Or will Lori find in Nate much more than temporary lust?
Undercover Heat © Copyright, Sylvie Kaye
"It's the best and safest solution." Plucking the stupid paper umbrella from my drink, I stabbed at the cocktail napkin next to my glass to make my point. "I'm tired of wasting my time on guys who have no intentions outside of the bedroom. I keep mistaking lust for love. If I had a male friend for booty calls, I'd stop falling in and out of bed with the wrong man in the heat of passion."
"Lori, it can't be that bad." Nate took a lazy pull from his longneck beer bottle and eyed me with a speculative glint I'd never seen before.
The tiny umbrella dropped from my hand as heat raced through my body. His masculine scent circled my head, and the song, "If You Think I'm Sexy," rushed my brain.
"What Nate said," Marla agreed before answering her cell and putting a stop to the "If You Think I'm Sexy" tune—which had been playing on her phone and not in my head.
What a relief. I didn't need sexy songs in correlation to Nate. He was my childhood playmate. I couldn't allow myself to get the hots over a guy who had been like a brother, could I?
Marla gestured for me to go on while she uh-huh-ed the party on the other end of her call.
"Since I've quit dating duds, I've spent many a night alone with my toys. Last night in my queen-size bed, beneath the sleekness of my black satin sheets, even they didn't work. I need a flesh-and-blood, testosterone shooting man."
"Tell us more." Nate's voice took on an unusual, sultry tone, thick and slow like sap dripping from a maple tree.
Sizzling Hot Book Reviews 4 Hearts
"Undercover Heat shows that not everything is what it seems in this no strings attached offer. Seasoned author Sylvie Kaye has put together a sensual happily ever after that will have you looking for another one of her books." Reviewer: Vicky
The Romance Studio 4 Hearts
"I enjoyed this contemporary erotic romance story. I liked the interaction between Lori and Nate. The two main characters spend most of the story having sexual encounters, but that is what Lori wanted. She had told her two best friends that all she wanted was a man who would provide "booty calls". Nate more than proved that he could be what she wanted and needed. I found myself laughing a couple of times when Lori and her friends would get together because they are a funny trio. Nate was a little mysterious, but he knew that he belonged with Lori and vice versa. I also liked that Lori changed her mind about Nate not being able to keep a job, and was also able to see that what they felt for each other was more than just lust. The love scenes between them are steamy hot." Reviewer: Janie Esparza
The Romance Reviews
"Best friends, booty calls, and suspense all combine to make this book an arousing little erotic mystery. This short and spicy little story has all the makings of great entertainment. It has hot sex, steamy chemistry and a man who keeps a gun in his glove box." Sugarbeat's Books (Reviewer)