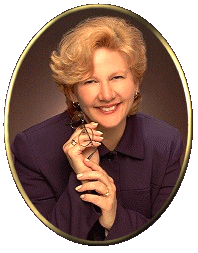 Slip under the covers with
Sylvie Kaye
Please be advised this website is not intended for readers under the age of 18..
Dirk Reynard is in search of a wife. His computer works fine for digital farming and ranching. So finding an absolute angel to marry on the Internet should be no problem.
Kristabelle Lewis is a small town librarian, and still on a no-tech,card catalogue system. Thanks to her shopaholic ways she has a dress for any occasion--well, almost. Software, hardware, shareware? What does a woman wear on an accidental, computerized date?
A computer-arranged blind date, a case of mistaken identity, a brother out to prove cyber mating is flawed, and a neighbor with a criminal past all add to the romp. Dirk and Krista go from a Reno restaurant, to an isolated mountain cow camp, and ultimately, to Las Vegas to attend a chapel wedding complete with an Elvis impersonator.
NOBODY'S ANGEL © Copyright, Sylvie Kaye
His eager mouth continued to work over hers. She gasped to suck in a bit of air. Just as her jacket slithered to the carpeted floor and she was about to follow, the elevator car dropped. She grasped the railing to keep her balance. The elevator bounced with a hefty bounce. She figured they must have finally hit the ground level.
"We're here." The words tumbled from his lips, sounding not in the least disappointed.
Krista let her disappointment out with a sigh and finger-combed her hair in an attempt to look presentable before entering the lobby. Quickly, she smoothed down her skirt and picked up her jacket and shoes from the elevator's carpeted floor. With a loud whoosh and a gush of cooling air, the doors hissed open.
Dirk swung her up into his arms. Her shoes and jacket dangled from her fingers. Numbers danced before her eyes. 501. 503. No doubt about it. This was not the lobby.
"Put me down." She giggled, squirming in his strong arms. "What will people think?"
He stopped in the middle of the empty hallway. "They'll think you're saving your strength for other things." His hazel eyes held hers ina trance.
She should tell him to shush up. She should tell him she wasn't the other-things-kind-of-girl. But suddenly she wanted to be. She nuzzled her head under his clean-shaven chin. He smelled of a musky aftershave. She cuddled up against his broad chest. Although her tall, muscled birthday gift lacked glitzy paper and a bow, she all but drooled over the idea of him doing a slow peel.
He moved down the hall in long strides. She watched their combined shadow darken the burgundy-and-gray stripes on the wallpaper. Doors with brass plates slipped by. 507. 509.
Dinner, dancing, and being carried off to a man's room, oh, but this was going to be one outrageously romantic birthday to remember all right.
Romance and Friends
"Nobody's Angel is a fast paced, sexy, character driven story full of witticisms and insight. It is a heaven-sent blend of romance and humor guaranteed to have the reader falling in love." ~ Lea Moyer
Fallen Angel Reviews
"Nobody's Angel by Sylvie Kaye is to this reviewer not only a great story to read but definitely hits home to this computer-geek searching for love. Ms. Kaye has created a romance of new love, comedy and most of all one man's determination to find the right woman." Reviewed by: Melinda
Novel Spot Reviews
"If you want a light, easy read, NOBODY'S ANGEL is a " sweet" type romance that will fit the bill." Reviewed By: Allie B
The Romance Studio
"Can the city gal find love with the rancher from Nevada? Does the rancher win her heart? Is it the old saying being at the right place at the right time? Enjoy this story!" Overall rating: Sensuality rating: Very sensual - Reviewer: Louise Mitchell-Rieveiro