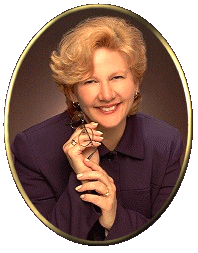 Slip under the covers with
Sylvie Kaye
Please be advised this website is not intended for readers under the age of 18..
J.T. Cutter has a Colorado ranch to run - and he regrets the day he decided to take in paying guests. Especially Amanda Martin, the gorgeous but sassy Easterner. Her sassy mouth dares him in more ways than one.
Amanda plans to see his dare and up him one.
When she packed up her heartache and headed for a western retreat in a private cabin, she didn't count on the ranch being owned by a cowpoke like J.T. Cutter. He may be the biggest bully in boots, but he's also the sexiest man in jeans she's ever laid eyes on.
Read an excerpt
NEVER DARE A COWBOY © Copyright, Sylvie Kaye
Coming into town with her had been a mistake. One he planned on never making again. He hadn't been able to resist that saucy little mouth or that saucy little outfit. Saucy was going to get him into a heap of trouble.
All afternoon he'd alternated between wanting to turn her on and wanting to turn her off. One minute he was flirting with her, and the next he was fighting with her. While it vexed him, he hadn't really minded either too much. What he did mind was breaking his own rules. Regardless how amusing he found that smart mouth and those flashing green eyes, or how sexy he thought those long shapely legs and that peek of cleavage, by the end of the month she'd be gone. And that went against his rules.
Now what was she doing? The dang truck was covered with suds, and she was stretching over the hood with the blasted wand squirting more soap. That round little rump of hers was squirming within reaching distance. He flexed his fingers and cracked his knuckles before re-crossing his arms and tucking his hands safely under his armpits. His breathing was getting shallow. His lungs burned. His mouth went dry.
Thank goodness, she finally moved on. He could breathe easy again.
Or could he? Now, her bottom was bent over the hub of the front wheel. The backs of those long legs were exposed all the way up to her sweet spot. The hem of that culotte thing she was wearing stopped a mere inch below the jointure of her thighs. His hard flesh was throbbing against his zipper, begging for release.
Her fanny sashayed over to the rear fender, to do a deep-knee bend next to the tire. He was in pain here, in physical pain. Both his lungs and his fly were bursting for release.
At last she sidled to the back of the truck, out of the line of his sight. He gulped in a great gasp of air and shifted the foot braced against the wall, lowering it a bit.
Then, she swung back into sight. She was reaching across the hood again, facing him this time. Her chest was flattened against the pink metal, and an enticing amount of cleavage was pushing up over the V-neck of her top. Beads of perspiration were breaking out on his upper lip and along his forehead. The hair follicles under his hat were singeing. If he was capable of walking, he'd trot over there and snatch the wand from her hand and start rinsing the soap from the offensive pink truck, so they could get the heck out of here. If he could walk.
Kill me, please. He blinked in disbelief. Creamy white soapsuds dripped between the crease of her twin crests, conjuring up images that didn't belong out in sunny daylight. Now the suds were running down her belly, ending who knows where. He didn't even want to speculate. But he did anyway.
When she swiped the soap away, the front of her dress was wet, molded against her, outlining her nipples, which were peaked and daring him to...to do nothing. He had to get out of here. He dropped his booted foot to the ground with a clunk and tested his balance. Painful as it would be, he had to walk. He pulled his T-shirt out of his waist band to cover the tightness in his Levi's.
"It's hot. Want a soda?" he threw over his shoulder as he sauntered away, limping.He thought he disliked the woman. Now he knew he outright hated her. While he'd been winning rounds, she'd won the bout. With a jab well below the belt. No more trips to town, no more nice talk. She was deadly. And he wanted to live.
Reviews
Romance Reviews Today
"I really enjoyed Never Dare a Cowboy. Sparks fly from the moment Amanda and J.T meet, and the sexual tension between the two could heat a house on the coldest of nights." - Tracy Farnsworth
Sime~Gen 4 Star Review
"Set against the mountains, wildflower-filled meadows and endless skies of the West, peopled with folks both good and bad natured, this is a love story that rates a read. Come on, girls, we've all dreamed about being swept up and carried away by a cowboy. Pick up Never Dare a Cowboy and revisit that delicious notion one more time." Judie Dupre
Writers Club Romance Group on AOL
"Never Dare a Cowboy was a fun read, full of sassy dialogue that never failed to draw a smile." Lisa Ramaglia