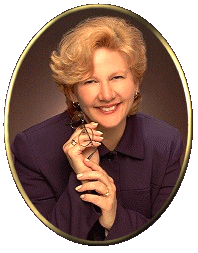 Slip under the covers with
Sylvie Kaye
Please be advised this website is not intended for readers under the age of 18..
In the Black Hills of South Dakota, Lynda Mason stakes claim to a piece of Jesse Talbot's ranch and his heart.
Lynda inherits a section of a mountain in the Black Hills of South Dakota from her aunt. Wealthy rancher Jesse James Talbot claims to own the whole mountain and he intends to keep it that way.
Unable to get by the reclusive rancher's barbed wire fences and locked gates, Lynda develops a ruse to lure Jesse down from his Black Hills.
What she doesn't plan on is being quite so alone with the hunk in boots. A forest fire results in a wild helicopter ride out to his ranch. Soon sparks fly that have nothing to do with the fire raging on the mountain.
LURING JESSE © Copyright, Sylvie Kaye
"Ooooh, that feels good," he mumbled into the bed. "I'm ready for you to work me over. Er, work my spine over."
"Okay, but let me know if I hit any raw nerves. The minute you feel any pain, you poor baby, you tell me." Then she started a slow, gentle massage on the vertebrae in his neck.
She hit nerves all right. Every nerve in his body screamed for her touch. And a few muscles besides.
"Mmm, that feels great, Little Ladybug." He wriggled his hips beneath her. Her soft bottom resting on his firmer one tantalized him. He wondered what she'd think if he flipped her over and reversed their positions. She'd definitely know where his pain was located then.
Her nimble fingers were mid-back now. If his hormones weren't so all fired up, he could've relaxed and enjoyed the massage. She certainly was good at it.
"Have you ever thought of chiropractic manipulation or massage therapy?" he asked.
"I never have." Her breathy reply whispered along his neck, and a shiver threatened to crawl up his spine.
He had to fight hard to control it. The last thing he needed was for her to know how bad he wanted her. He'd lose everything, that's for sure.
Scribes World Reviews
"If you like funny books, this is a must-read...Ms. Kaye has a knack for creating engaging, amusing characters. Keep an eye out for Conan the housekeeper; he had me in stitches. I look forward to more from Sylvie Kaye. Check out her work for an entertaining and amusing afternoon. Very nice." - Nitasha Kadam
Writers Club Romance Group on AOL
"Sylvie Kaye has created a couple that generates more heat than a mountain wildfire. Several supporting characters provide interesting contrast to the fast-paced love story...Luring Jesse is a quick, fun read guaranteed to raise your temperature." - Chris Carsten
Romantic Times
"Luring Jesse is a delightful, fast-moving romance. Settle in for some fun. This one will definitely entertain you." - Susan Mobley