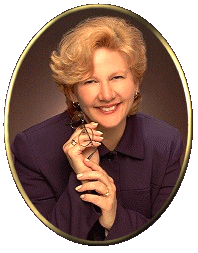 Slip under the covers with
Sylvie Kaye
Please be advised this website is not intended for readers under the age of 18..
Jilly is a fast talking, time-crunched New Orleans daycare aide by day and by night an errand-running caregiver to the three quirky aunts who raised her.
Zack is a brawny but soulful carpenter who works for his father's construction company. He's attracted to Jilly but wants the real deal when it appears all she has time for is a slam-bam-thank-you-man relationship.
Will his patience and persistence win her trust and her heart? Or will her aunts' stop his clock with a voodoo hex?
LOVING JILLY © Copyright, Sylvie Kaye
This close up, he smelled tantalizing, like soap and spicy cologne and new cut wood. The softest, grayest eyes stared at her, not in the least bit stormy or steely as she would've expected in such a muscular, authoritative man. His eyes were as luminous and distracting as a Cajun moon.
Despite her ticking wristwatch, her tummy took time out to pay tribute with a dip, alerting every fiber of her being to his male sensuality.
"The name's Bigatowsky. Zachary." His voice was low, deep, and vibrated through her chest with a delightful thrum. Her interest piqued, along with her nipples, which strained against the confines of her bra and blouse. "What can I do for you, lady?" His tone sounded rough like sandpaper. Flashes of heat shot through her body.
"I might be interested in hiring you." She licked her suddenly dry lips. And doing him, if her body had its way.
"Uh-huh," he grunted, removing his hardhat and ruffling his fingers through his damp, sandy-brown hair, where an eye-catching touch of silver-gray touched the temples.
Nice, real nice. She sucked in her breath. She'd never gone for the gruff type. Who'd have thought they had so much sex appeal? Her gaze strayed to his left hand. No glint of a ring. Ann, Jilly's co-worker and self-appointed Dear Abby, advised, "Always check a man's ring finger and never believe he's single unless you see a sworn statement or hear testimony from his priest and confessor."
"Are you available?" She'd been much too long without a man. It came out sounding like a proposition. She hurried to add, "To hire."
He was ideal for multitasking. Maybe she could hire him and hit on him.
Seriously Reviewed Story: 9 Presentation: 9
"The story was well developed with lots of twists and turns. The characters, both main and supporting were interesting personalities, even those who were ancestors. The three aunts Jilly lives with and looks after are funny, annoying, and endearing. This was a true romance where love overcomes all odds, with interference from her family, from his family, from long ago family secrets and life in general. I really enjoyed the book." SR reviewer
Long and Short Reviews Rating: 4 Books
"Loving Jilly is a fast paced romp brimming with hilarity and fun-filled antics of zany characters. Loving Jilly is a fun book.The pace is fast, and the story light. Well developed characters will keep you laughing and reading the funny parts aloud. Jilly's love for her aunts is touching and poignant. Ms. Kaye brings New Orleans to life and gives a captivating look into the Cajun way of life. The love story between Zack and Jilly will remind you to slow down and savor what life has to offer.Loving Jilly is an absolutely delightful book that easily keeps the reader's interest with laugh out loud humor and several charmingly eccentric characters. If you're a fan of light hearted romances with a southern feel, this is the book for you!" Reviewed by Rosemary
"I really think this book teaches everyone that there is someone out there that can take a cynical heart and turn it into a one that truly believes. I loved this book for what each character brought into Jilly's life to make her whole." Fran Lewis-reviewer & children's books author
Siren Book Reviews
"This story is heart-warming, touching, and funny. A light but very pleasurable read. I had a smile on my face after the last page was finished. Laugh out loud fun! If Sylvie Kaye isn't on your list of authors to read, you might want to add her now, and start with Loving Jilly- don't miss it!" Posted by Kayden McLeod