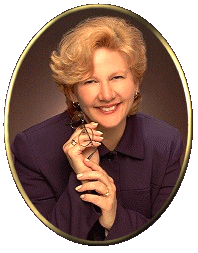 Slip under the covers with
Sylvie Kaye
Please be advised this website is not intended for readers under the age of 18..
He has rules for a reason.
Pool shooting, guitar playing, honky tonk singer, Jace Monroe, has a knack for hooking up with the wrong kind of women, rich ones who don't take him or his music seriously. So when he meets a down-to-earth, honey-haired waitress at the Lonesome Steer Honky Tonk, he thinks his luck has finally changed.
Rules have never been her strong suit.The last place Sunny Brooks wants to be is on her daddy's thriving ranch, but her mother needs her. To escape the constant concern for her mother's health and stay out of her father's overbearing presence, she spends most nights out at the Lonesome Steer Honky Tonk and eventually in the arms of Jace.
But when misconceptions come to light, the sweet music they make together might be silenced forever unless she can show her honky tonk man that some rules are meant to be broken.
HONKY TONK MAN © Copyright, Sylvie Kaye
Finally, he cleared his throat and glanced down at his boots. "I don't get involved with rich girls."
"Pardon?" She blinked up, not quite believing what she thought she heard.
Swallowing hard, he looked away again, and then back, but at a spot somewhere over her shoulder. "I don't go out with rich girls," he repeated.
What was that supposed to mean?
"You have a lot of rules. No borrowing money, no taking rides, no dating rich girls."
"I have my reasons." His eyes met hers, deadpan.
"Are you serious?" She blinked again in disbelief.
No reply. Just a blank stare and slight twitch in his jaw.
She clutched her knees and leaned forward. "Well good for you." Worn down from fretting over her mother and tired of his rigid rules, she stood, brushed the dust from the back of her jeans, and stormed off.
Why bother straightening him out about the state of her wealth—or rather lack of it—when he hadn't even thought to ask first or consider her feelings before dumping her.
What surprised her when she climbed back into her truck and tore up the roadway was how much it hurt. She hadn't known him long enough to feel this much pain. An invisible fist grabbed her heart and tightened until she had to gasp for a breath.Tears stung her eyes.
The bastard had broken her heart.
Guilty Pleasures Book Reviews
"Honky Tonk Man is my first book by Sylvie Kaye, and I have to say I enjoyed it. This was one of the typical love at first sight happily ever after book, but Ms. Kaye was able to pull it off without it being a sappy love story. Although the trip to HEA was quick it wasn't without its stepping stones. Honky Tonk Man has well rounded characters, some good laughs, and some great smokin hot sex scenes. I recommend you guys checking this one out!!" - TOP 1000 REVIEWER
Siren Book Reviews
"I'm enjoying the stories in the Honky Tonk Hearts series. Sylvie Kaye's enjoyable edition kept me reading, and when I got to the last page, I wasn't ready to leave the Lonesome Steer Honky Tonk. This is a great story, I love books by Ms. Kaye and this latest one is another for the keeper's shelf."
Sensual Reads
"Part of the Honky Tonk series, Jace is a bit of a drifter when he stumbles upon the Lonesome Steer where he finds comfort in the authentic feel and friendly faces. I liked Sunny, she took some tough hits but continues to remain true to trying to make her own way for herself, despite an overbearing father who wants to take over. Beautiful story." Reviewer: Emily