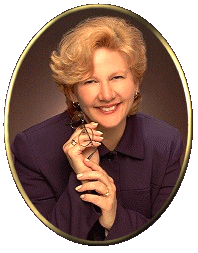 Slip under the covers with
Sylvie Kaye
Please be advised this website is not intended for readers under the age of 18..
Novella length
On her birthday, Wendy Reed receives a cake with too many candles from her coworkers, a call from her grown son canceling dinner, and a tempting offer from a man young enough to cause whispers.
His birthday present to her comes with batteries and a remote that he controls. He ends up stimulating her both in and out of bed when he brings passion and adventure into her life.
HER SINFUL SECRET © Copyright, Sylvie Kaye
Curiosity brought Wendy to the cozy Italian restaurant and a table reserved for Max Kanton. She was twenty minutes early and he hadn't arrived yet.
Even though they'd emailed back and forth the past week, and he'd seemed witty and intelligent, her stomach jittered. Suppose he really was only thirty-two.To calm herself, she doodled a sketch on the wine list of the flickering candle in its angled holder. Her palms dampened, so she wiped them on her linen napkin, tossed the pen back into her purse and sipped ice water to keep her vocal chords from drying up with sudden panic as the hour ticked closer.
"Wendy." A male voice, deep and low, vibrated through her.
She looked up. Wow. He was hotter and more gorgeous than his picture. Doubt flooded her with little hope that he was older than he claimed. She didn't know if she could handle a ten-year age difference, although her pulse, fluttering with immediate interest, thought it was no problem.
She inhaled him as his masculine presence surrounded her. He smelled faintly of a woodsy, musky cologne. Sexy, desirable, thrilling. He was dressed in dark slacks and a dark shirt, well-tailored. His belt and shoes were expensive leather.
When he touched her shoulder, a shiver skittered across her flesh. His fingers were long and warm and lingering. Hunger seeped through to her core.
It had been a long time since she'd desired a man who was real and within touching distance.
Goodreads Amber rated it 4 of 5 stars
"Steamy hot romance and a little bit of mystery added in. There is a scene in a mall parking lot that was just too funny. Overall, good short read." Reviewed by Amber
Goodreads Theresa rated it 4
"The parking lot incident is not to be missed..."
Goodreads Mimi Lessa rated it 5
Comment in Portuguese: "O livro é sexy e muito gostoso. Quem disse que a vida não pode ser recomeçada??? Esse livro só mostra que em qualquer idade devemos sempre buscar a felicidade, sempre."
Comment in English: "The book is sexy and very tasty. Who says life can not be restarted?? This book shows only that at any age should always seek happiness, always."