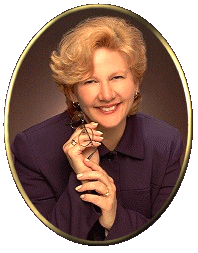 Slip under the covers with
Sylvie Kaye
Please be advised this website is not intended for readers under the age of 18..
One weekend a year to bare your soul and your passion. He couldn't believe the sweet deal she was offering. No commitment, just pure release.
A deathbed promise takes Jon from his consulting desk to a remote island in Maine, where he becomes entangled with one of the loose ends.
As one of the island's first family and a target for scandal, Maddie longs to share her body and her secrets. The sexy, visiting consultant seems perfect for a clandestine, once-a-year affair—until once isn't enough.
HER MAINE MAN © Copyright, Sylvie Kaye
Feeling like a pet owner boarding out beloved Fido, Jon parked his Jag in the lot near the ferryboat landing. He wished he had the portable dust cover he'd been meaning to buy for just such car emergencies.
After he locked the door, he patted its gray, simonized fender lovingly and walked away, laptop in hand. He refused to look back when a rusty, red Jeep spun into the parking lot kicking up enough dust to choke a herd of elephants, let alone one mere Jaguar.
His muscles flinched beneath the shoulder strap of his leather overnight bag. Tension had built on Interstate 95 with the steady stream of weekend traffic. It looked like more stress ahead as he strode toward the boat's rickety boarding ramp. A few cars, apparently headed for other island ports that allowed autos, rattled onboard the double-decked, paint-chipped ferry.
He took a seat on the warped wooden bench of the superior deck, well away from the couple with the paper sack intent on feeding the squawking seagulls. None too soon, the ferryboat pilot blew a whistle, the gulls screamed, and the last boat for Rose Island steered away from the landing with all the speed of a last place racehorse.
Jon let out a long breath, suspicious of the boat staying afloat any longer than he could. Once underway, two things lifted his spirits. An ocean breeze cut through the midday sun and heat. And a blonde, portside.
Standing at the rail, wisps of hair escaping a lone braid trickling down her statuesque neck, stood the woman of his dreams. His dreams for a livelier voyage, anyway. A ferryboat romance.
Now that gave him some salty ideas. He wondered if there was a mile-out club, sort of a spin off from the mile-high club.
Ezine Article Book Review 4.5 stars
"Kaye pens a sensual contemporary romance with "Her Maine Man." Set on a rural island in Maine, this is one romance that will leave the reader breathless as they turn the page. Kaye's writing is easy to read and she immediately engages the reader with secrets kept both by Jon and Maddie's family. Her dialogue is realistic and the plot is tight. Kaye's descriptions are pitch perfect. She uses the five senses as well as similes to paint a vivid Maine backdrop. Her characters are wonderfully complex. This is a story with substance." Reviewed by Steph Burkhart
Classic Romance Revival 4.5 Wings
"Kaye's writing is easy to read and engages the reader. The plot is tight with no holes, and the story is sharp. Her characters are rich and complex." Reviewed by Stephanie
TAL Review /I just finished.com
"Sylvie Kaye has woven a romantic novel filled with lies and deception that skillfully captures the attention of the reader from page one. Each character is so perfectly described in both their physical appearance and personality that you can feel the emotional challenges each faces and picture them in your mind with her outstanding descriptions. Sylvie Kaye has made this reviewer a fan." Review by: gabina
Mistress Bella 5 Flames
"Ms. Kaye creates a world I want to escape to. Her Maine Man was a book full heart felt romance, sensual kisses, lies and deception. Just these four points will capture your attention from the beginning and keep your interest until the last word and still leave you yearning for more. In my reading experience, authors either describe their characters until we are tired of them or leave us hanging for details. Maddie and Jon are implanted in my mind. I know every feature, every movement, and every detail. I know just enough about both characters to keep up with the story without wondering more about them.There are several twits and turns in this novel that will have the reader's mind reeling with information and clueless to what's going to happen. You can guess, you may even think you know, but Ms. Kaye will send a delightful surprise your way.I honestly believe Sylvie Kaye has taken a simple story plot and made it into a masterpiece. I will be on the lookout for more books by her!" Reviewer: Tonya Callihan