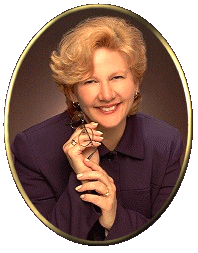 Slip under the covers with
Sylvie Kaye
Please be advised this website is not intended for readers under the age of 18..
When a sexually frustrated medical transcriber on vacation in San Antonio in search of a man to fulfill her fantasies meets a dark, devilishly handsome loner out to avenge his past, she finds more excitement than she bargained for.
Mercy needs a change from her stifling job and the small town in Pennsylvania where the local men think a G-spot's somewhere on a golf course. An affluent uncle owns a club along the Riverwalk and she plans to hit him up for a loan to see her through her badly needed career change. While in Texas, if she gets lucky with a cowboy, all the better.
Sinner is a small-time rancher, stalking the man who framed him and stole two years of his life. His consuming vengeance becomes tempered by Mercy, a woman whose suggestive advances and fearless inexperience are as tantalizing as his most erotic fantasies. When the man Sinner is after and Mercy's beloved uncle turn out to be one and the same, will there be hell to pay?
DEVIL IN COWBOY BOOTS © Copyright, Sylvie Kaye
She spotted the dark, daring demon once again. Dressed in black, he almost blended into the night. Confident and handsome, he uncrossed his booted foot and his arms and turned to face her.
His black jeans, snug on his lean hungry hips, made her suck in her bottom lip. The man was hot. She was going to burn. Maybe get more involved than she wanted. But at the moment she didn't care. Her feet kept stride with the thrumming music.
The honed muscles of his arms beneath the sleeves of his black shirt flexed, giving away his anticipation.
She arched her brow. A hint of a smile touched her lips and her high-heeled steps quickened. When she was in front of him, face to face, the music stopped, and her surroundings faded away. No one else in the standing-room-only club and nothing else along the bustling river existed, just her and him.
Her heart hammered, her knees went weak. But she stood her ground and looked into his eyes. They weren't black, but dark, dark brown. Liquid almost. She could drown in them. His mouth was full, firm, sinful. And waiting.
"I'll bet you're one of the original sins," she said, sure that he was.
He cracked a devilish smile. "Babe, I'm all of them."
Bella's Erotic Reviews Rating: 5!
"With its powerful and highly erotic scenes this book is an intense read and not for someone who blushes easily. Sylvie Kaye has written a story with an intriguing plot that has the reader wondering where these two characters are going. There are some secondary characters in this book that play a role in the story and the outcome. Sylvie Kaye is an author to watch out for, she's multi-talented, writing in different genres,and can heat up the cold nights ahead of us." Reviewer: Tonya Callihan
TwoLips Reviews Rating: 4 1/2
"Devil in Cowboy Boots is a very hot, sexy read that will draw you in from the first page to the last. She has a way of combining humor, intrigue and sensual delights to keep the reader entertained from start to finish! I'm positive you won't be disappointed at any time!" Written by Joni
Fallen Angel Reviews Rating: 5!
"The Devil in Cowboy Boots has many elements within one novel. Mercy, Cindy, Sinner, and Uncle Parker among other equally important sub-characters make for an intriguing read. Sylvie Kaye packs many sexual experiences, romance, deception, friendship, and wraps it all up within the last few chapters brilliantly. Sylvie's characters have substance and the story flows so well, entangling all of the many elements very seamlessly. The Devil in Cowboy Boots is a well rounded read with a beautiful end. I'm a sucker for happy endings. If you are too, do not miss Sylvie Kaye's The Devil in Cowboy Boots. Sylvie Kaye packs many sexual experiences, romance, deception, friendship, and wraps it all up within the last few chapters brilliantly." Reviewed by: Tracey
Long and Short Reviews - Whipped Cream Review
"I felt that the Mercy and Sinner had an interesting chemistry and connection to one another. I enjoyed their banter and the sexual innuendos that laced their conversations. It really added to the sensuality and seductiveness of the story." Review by Lilac