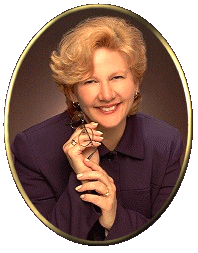 Slip under the covers with
Sylvie Kaye
Please be advised this website is not intended for readers under the age of 18..
Cole wants to add Angie to the notches on his bedpost, while she wants respectability. He's the serial dating bad boy of the RFD singles while she's new in town and seeking a fresh start. Cole has his reasons for hiding behind his playboy persona, and it's a secret he's dead-set on keeping.
Angie has her own vulnerabilities since her lying boss ruined her professionally. She manages to hide her attraction to Cole behind a staid, uptight business demeanor. Until they're alone.
When Cole discovers he's on the verge of losing his homestead, Angie's in a position to help him, if she risks her career and if he lets her in.
BANNED IN TEXAS © Copyright, Sylvie Kaye
Her sodden, soiled clothes clung to her rigid figure while her mouth shimmered, wet and taunting. He wanted to kiss her again, even at the risk of another slap. But that wasn't his style. He preferred his women pliant and willing.
"Look what you've done." She lifted her mud-smudged arms in a helpless gesture.
"What I did?" he sputtered. "You came after me."
"I barely know you, and already I've been dragged through the muck."
"Let's go." He grasped hold of her elbow and together they slipped and slid through the swampy mess back toward the truck.
"I'll get the inside of your pickup dirty." She stopped dead when they reached the passenger door.
After messing with his head and his libido, hell, the interior of his truck was a non-issue.He yanked the door open. "You'll owe me . . . " She frowned. "A detailing for the truck," he added, when he would've rather left the IOU open for negotiation.
With nod of agreement, she oozed onto the vinyl seat.
He skirted the front grill and hopped onto the driver's seat. Reaching over, she wiped the mud from his cheek where she'd slapped him. "I'm sorry I hit you. But my mouth was full of your tongue, and I couldn't protest any other way."
He grabbed hold of her hand, stopping her tender ministrations. "I've been kicked by a horse so trust me, this was nothing." Her slap hadn't stopped him in his tracks as much as his shock. "You caught me by surprise. You seemed to be enjoying yourself up until then."
"If anyone was watching, they needed to see I wasn't a willing participant," she explained, as if she made sense.
"You may not have initiated the kiss, but you were willing." He was seldom that off base about women.
"I hate to spell this out, but your reputation precedes you, and it isn't pretty. I don't intend to ruin mine through association."
"Whether you know it or not, you've been sending me mixed signals all night. Lady, your eyes shout yes."
"Because I'm sexually frustrated, if you must know, and not in my right state of mind."
He hadn't expected that answer.Anymore than she'd expected to admit it, if her pinched lips were any indication.
Reaching for her hand, he cupped her palm to his fly, letting her feel his hard-on. "I have your cure right here."
Her throat hummed, swallowing a silent moan. She tugged her hand away. "If you stay away from me, I'd appreciate it." She smiled, like she was asking for a polite favor.
His eyes slid over her slowly. "I'm not looking for your appreciation."
Fallen Angel Reviews
"Dialogue is one of the strongest features of Banned in Texas. It is so believable that the reader can almost hear every word as it's spoken. Characters leap off the pages. They feel real, with issues that anyone could have in their lives. I cared about Angie and felt her determination to find a new position in town. I felt her attraction for Cole as well, and the temptation his attention brought to her. Sylvie Kaye has written a good, solid story that is well worth the time it takes to read it. Banned in Texas is sure to please!" - Reviewed by: Marlene
The Romance Studio Review
"This was a fabulous story with a very interesting plot. It was well developed and had everything anyone could possibly look for in a novel. The sparks between Cole and Angela never had time to smolder. They would simply ignite regardless of the situation. Ms. Sylvie Kaye certainly has a tremendous ability to create attention-grabbing characters and establish amazing sensual scenes which were 'to-die-for.' It seemed as if Ms. Kaye had implanted oversized magnets within the bodies of her main characters and, whether or not they wanted to, they simply were drawn together.
Ms. Kaye's secondary characters supported these two very well. Their actions and abilities were also well developed. This book had a fresh new plot set in a small town. It helped generate an original story which was hard to put down. I absolutely loved this book and wished for more when it ended. I highly recommend that you read this book. It will be well worth the efforts!" Overall rating: Sensuality rating: Explicit Reviewer: Brenda Talley